About President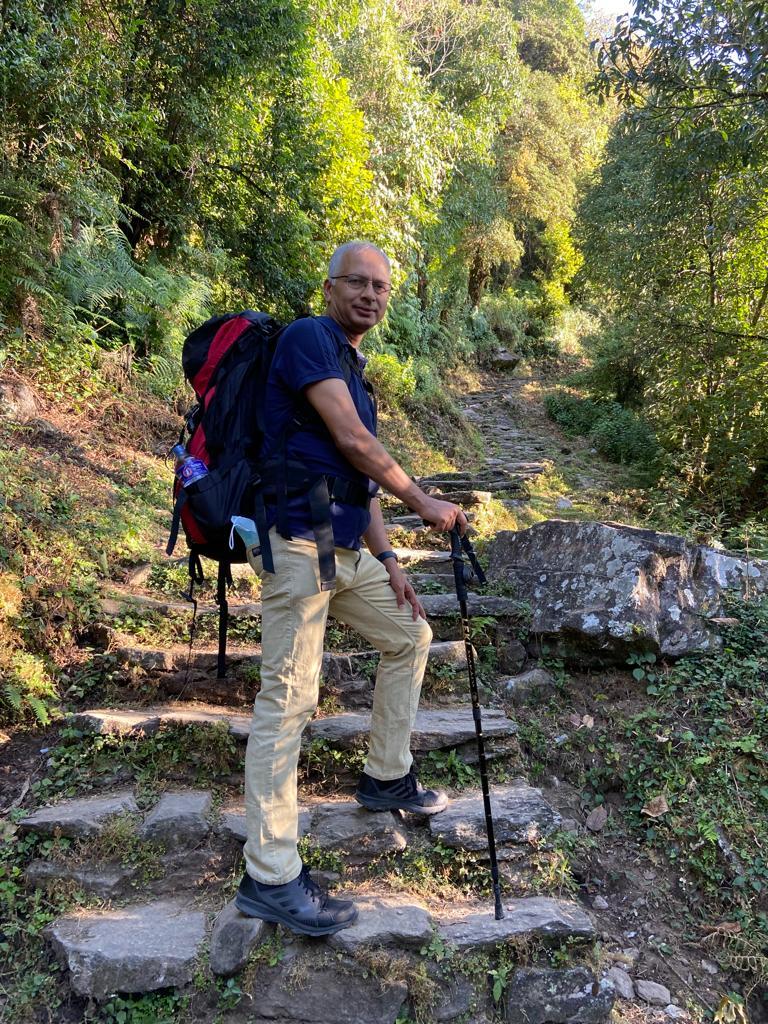 Mr. Kapil Dev Regmi, President, EWB Nepal
Mr. Regmi has a wealth of experience in the field of education and industry, and has played a key role in the establishment of Engineers Without Borders (EWB) Nepal. He has also been involved with several well-known educational institutions in Nepal. He founded EWB Nepal and assembled a team of individuals from various backgrounds who have made significant contributions to society. Mr. Regmi is committed to transforming society through global partnerships that focus on local needs and prioritize synergy.
EXPERIENCE
Kathmandu Don Bosco College — Director (1998 - Present), Lazimpat, Kathmandu
Kathmandu Pragya Kunja School — Director (2002 - Present), New Baneshwor, Kathmandu
Center for Leadership and Entrepreneurship & Academy of Culinary Arts – Director at Large (2023- Present)
Advanced College of Engineering and Management (acem)— Executive Director (2019 to 2022)
Kalanki, Kathmandu
Nutan Research and Innovation Center – Secretary (2021 to 2022)
Kanjirowa National Secondary School — Executive Chairman (2009 - 2020), Koteshwor, Kathmandu
Himalayan College of Engineering – Director (2018-2019), Lalitpur
Kimbu Tech – Director (2017 to 2019), Kathmandu
Dillibazar Kanya Multiple Campus — Lecturer (1997 - 1998), Dilli Bazar, Kathmandu
Jyoti English School — Teacher (1991 - 1992), Syangja, Gandaki Province
EDUCATION
Master of Philosophy (M.Phil) in Educational Leadership from Kathmandu University, Nepal
Dissertation on 'Performance Appraisal of Faculty Members of Asian Institute of Technology, Thailand and of Kathmandu University, Nepal'
Master in Business Administration (MBA) from Tribhuvan University, Nepal
OTHER INVOLVEMENTS
* Stars (a network of Global leaders for next generation) alumni, Nepal Chapter — President
* Shalom Club (Israeli trained/educated members) Nepal — Vice President
* Faculty Board, School of Education, Kathmandu University— Member
* Higher Institutions and Secondary Schools' Association Nepal (HISSAN) — Advisor
* Self Help Group for Cerebral Palsy – Treasurer
* Nepali Israel Chamber of Commerce — Member
TRAINING/SYMPOSIUM
Star symposium Singapore in 2022
Technical University Munich, SEED Center in 2021
Star symposium 2018 in Switzerland.
Educational Staff Skill Developing program in Israel in 2006
Attended and conducted various workshops and training in leadership and education
Attended a workshop on Education at Webster University in Thailand in 2004
Attended and Conducted Various Sessions and Workshops in Nepal and abroad
© 2023 Engineers Without Borders-Nepal – All rights reserved.
Follow us on